Teachers' Zone 11
Utworzono: 07-06-2021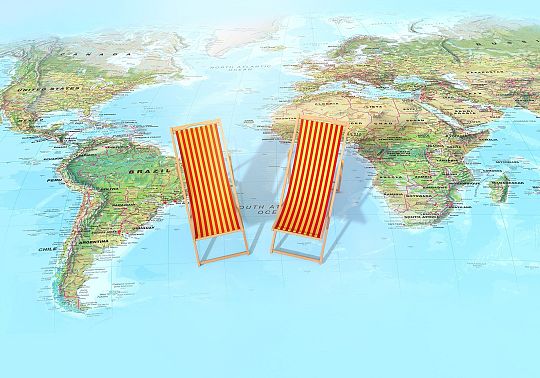 Dear Teachers,
it is my very last entry this school year. With the summer coming I would like to suggest running some holiday-oriented lessons whose aim is to focus on practicing English and talking about everyone's favorite topics- free time, sun, laziness and anything but duties.
To start with, we may get familiar with the text https://theconversation.com/should-we-shorten-the-long-summer-break-from-school-maybe-not-92423 . It may lead to a discussion on the topics such as: Do we need holidays? Should holidays be longer? Is it better to have one long holiday or a number of shorter ones? What might happen if we did not have holidays?
The next idea is related to the text about staycation, which briefly describes advantages and disadvantages of this type of holiday. The text itself can be used in a number of ways: organize a debate during which two opposing teams of students can discuss pros and cons of staycation. Another idea is to organize staycation in either our country or our region with some follow-up exercises such as preparing a leaflet, acting out a dialogue between friends or family members, writing a letter describing your holiday plans, etc. Well, just have a look at the article
https://www.sloanmagazine.com/staycation-angelina-chua/ and use it as you wish:)
Should it not live up to your expectations try looking here: https://www.teachingenglish.org.uk/article/activities-theme-summer. The website gives a great deal of ideas concerning using the theme of summer during our lessons. I particularly love the one about organizing a general knowledge quiz on different countries- it can be educational, funny and inspirational not only for students but also for us, teachers. There is also an option of using brochures and leaflets by cutting out the pictures from them, asking students in groups to describe the place in their photos- the climate, the location, the activities you can do there. After that students are asked to choose their favorite destination. A great variation is choosing a holiday for a tired person, a retired couple a honeymoon couple or whoever else, depending on your group.
There is one thing more worth mentioning. Holidays should not mean forgetting English and everything we have managed to teach and learn for the last 10 months. Why not discuss with our students pleasant ways of revising English before we meet again in September? The easiest way would be to analyze and try out various podcasts that will let our students be in touch with English outside the classroom. It is also good to encourage students to keep a diary, write postcards and most of all- to use English communicatively as often and as much as possible when talking to foreign tourists or being one. Well, learning is never complete so we may suggest learning applications- students surely know lots of them and a lesson about it may be a great opportunity to share the advantages and disadvantages of the chosen apps.
Wishing you all the best for the coming weeks- enjoy the sun, relax, gain energy and strength for the next school year, surely full of surprises and challenges!
See you back in September,
Katarzyna Nowak